There's no need to buy packs anymore as making fajita mix is easy. Use this simple fajita seasoning recipe to keep a jar of mix on hand all the time.
I'm getting up on my high horse right now.
I know I've done it in the past and I want to hit my hand - but I swear I never want to do it again.
And, I don't want you to ever do it again!
PLEASE! Don't buy ready-made old El Paso fajita mix or other own brand equivalents!
There is just no need, and you're wasting your money.
It's so easy to just DIY it!
Fajita spice mix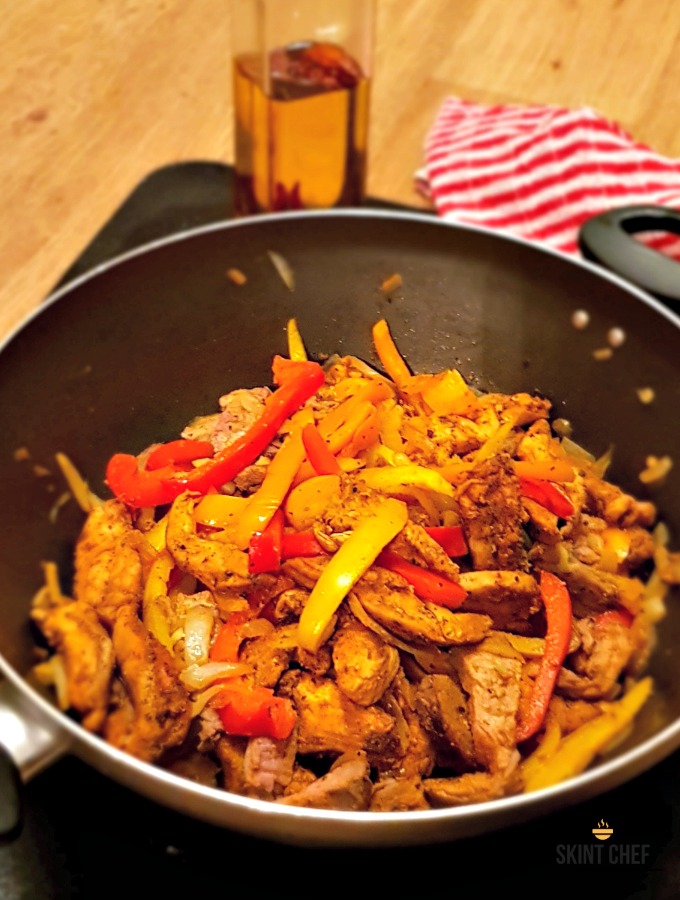 It's so easy to make your own fajita spice mix.
On top of it working out cheaper in the long run, you're also missing out on all those additives.
Goodness knows what's in there, but do you really want all those extra chemicals?
You just don't need to when you can make your own simple fajita seasoning at home.
What spices are in fajita seasoning?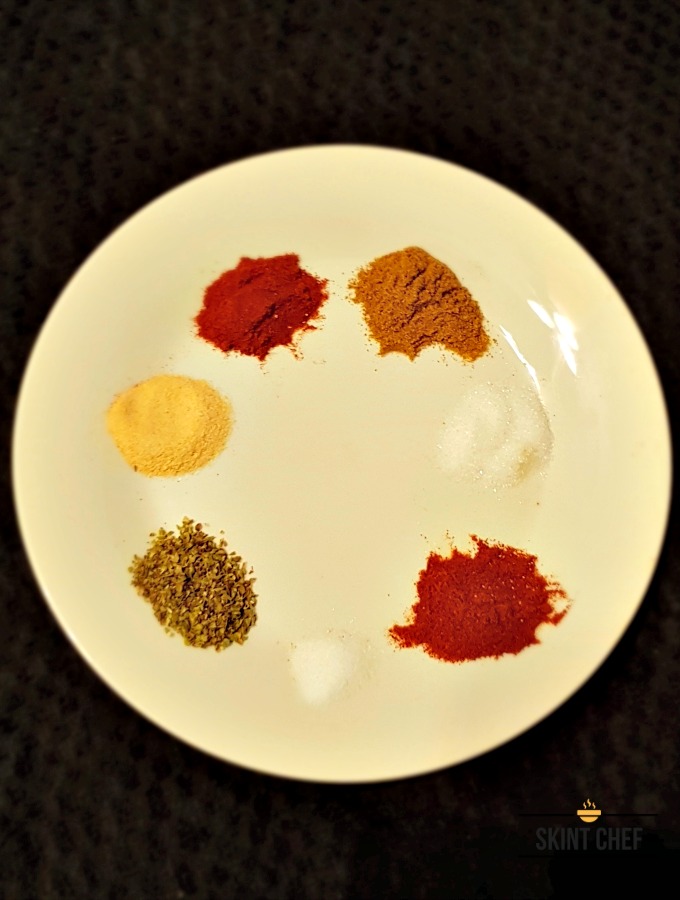 With a few basic store cupboard basics, you can prepare your own fajita spice mix.
The best thing: once you've made up a jar of it, you're set for many more meals to come.
Whether you want to go on and cook fajitas on the hob or even try slow cooker chicken fajitas, the homemade fajita seasoning will work perfectly for both.
You could also use it for tacos, or as an extra flavouring when you're making your own burgers.
The spices you need are really easy.
It's simply a dried mix of cumin, paprika, chilli powder, herbs, a bit of garlic powder and cayenne pepper, as well as a helping of seasoning.
This is not a fancy pants recipe, but something straightforward that you can whip up in a few minutes and keep in your cupboard.
Simple fajita seasoning recipe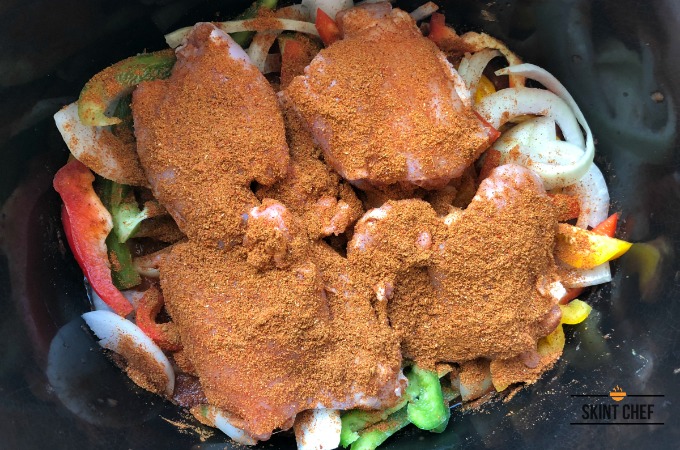 Grab a spoon, any old spoon (well, something bigger than a teaspoon - or you'll be there forever!)
Measure out the spices and just increase the volume, depending on how big your jar is. It's best to store your seasoning in an airtight jar like this one on Amazon to keep your fajita mix fresher.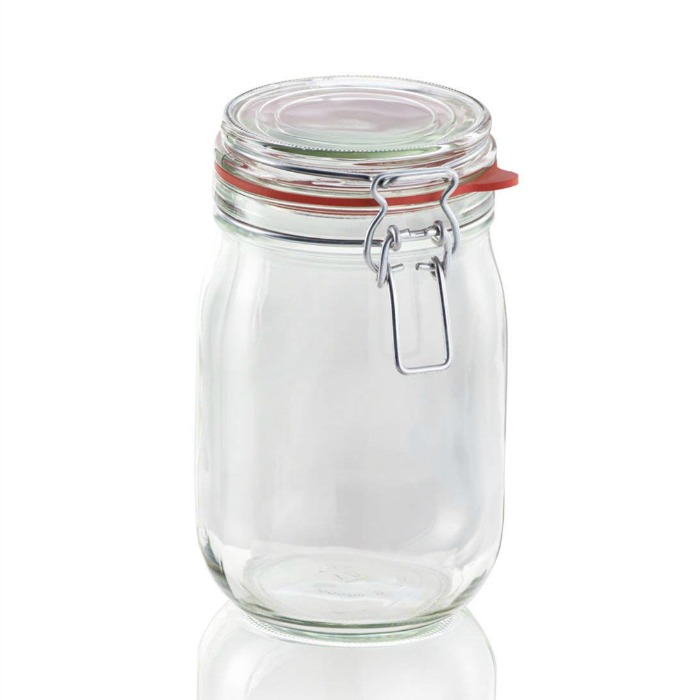 Keep the ratios the same so you can enjoy the same flavours.
1 spoon cumin
1 spoon paprika
1 spoon chilli powder
1 spoon oregano
1 spoon garlic powder
1 spoon black pepper
½ spoon salt
¼ spoon cayenne pepper (optional)
What may be easier is buying a jar of each one. This way, you don't need to mess around with measuring each one out.
We enjoy a dash of cayenne pepper in our mix. Depending on your own taste, you can choose to keep it in or take it out. It doesn't make it too much spicer, but gives it a lovely gentle kick.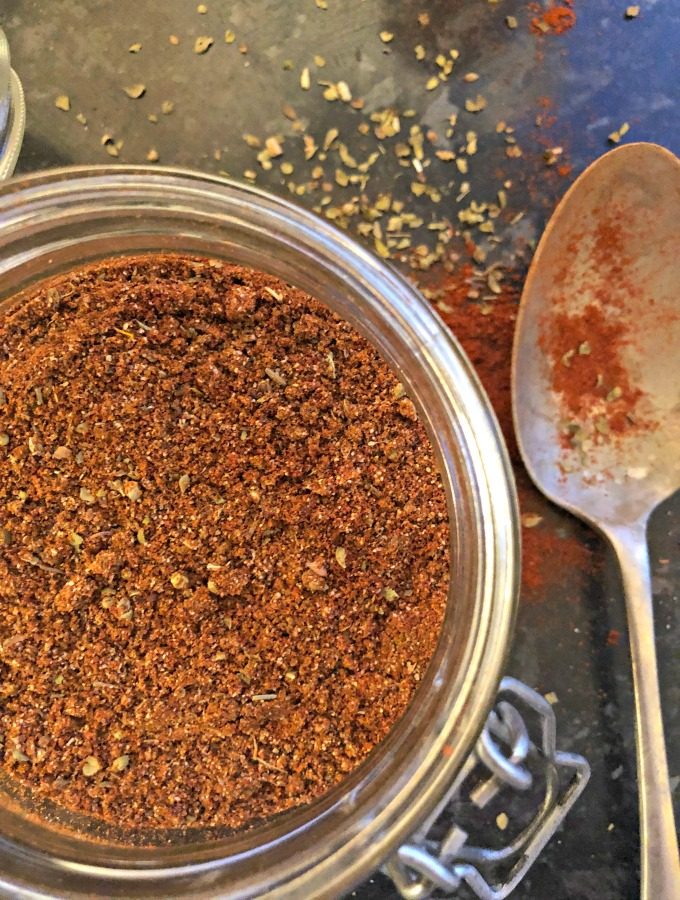 Ingredients
1

spoon cumin

1

spoon paprika

1

spoon chilli powder

1

spoon oregano

1

spoon garlic powder

1

spoon black pepper

½

spoon salt

¼

spoon cayenne pepper

optional
Instructions
Measure each one into a large jar.

Mix together well and use as needed.
How do you make homemade fajitas?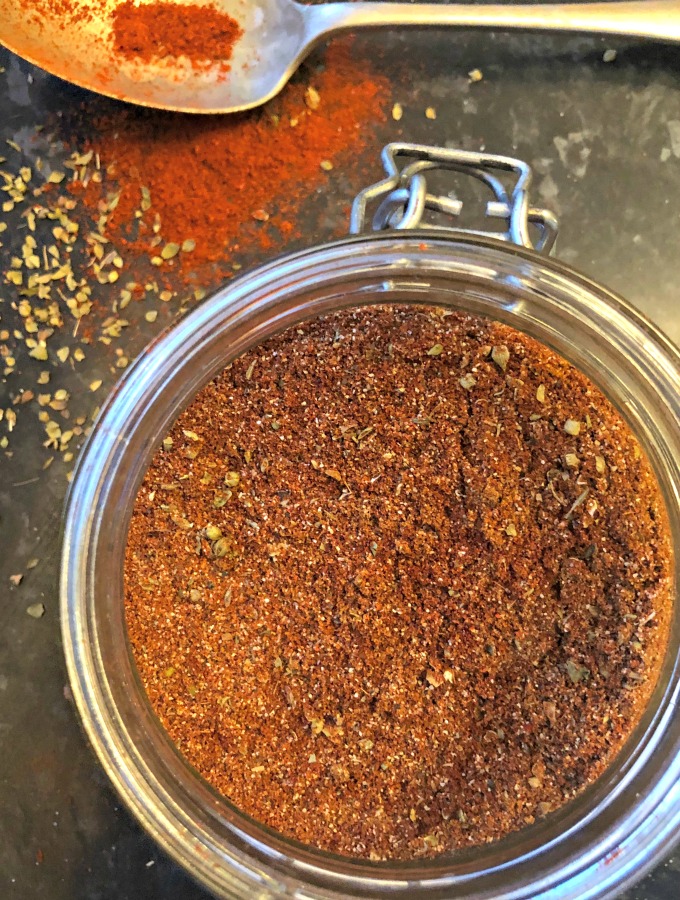 Once you've got your base simple fajita seasoning made up, you can then move on and make beef, pork, vegetable or chicken fajitas.
The recipe is really easy.
You have strips of meat or poultry and strips of vegetables, which are seasoned with the fajita spice mix (use around 2 tablespoons of the homemade fajita mix).
Just stir fry the meat and strips of onions and mixed peppers.
You can serve it with tortilla wraps, filled with authentic guacamole and salsa, or whatever takes your fancy.
It's that simple 🙂