This simple pork escalopes recipe, served with delicious sautéed potatoes, is great for a midweek meal for the family as it cooks in no time at all!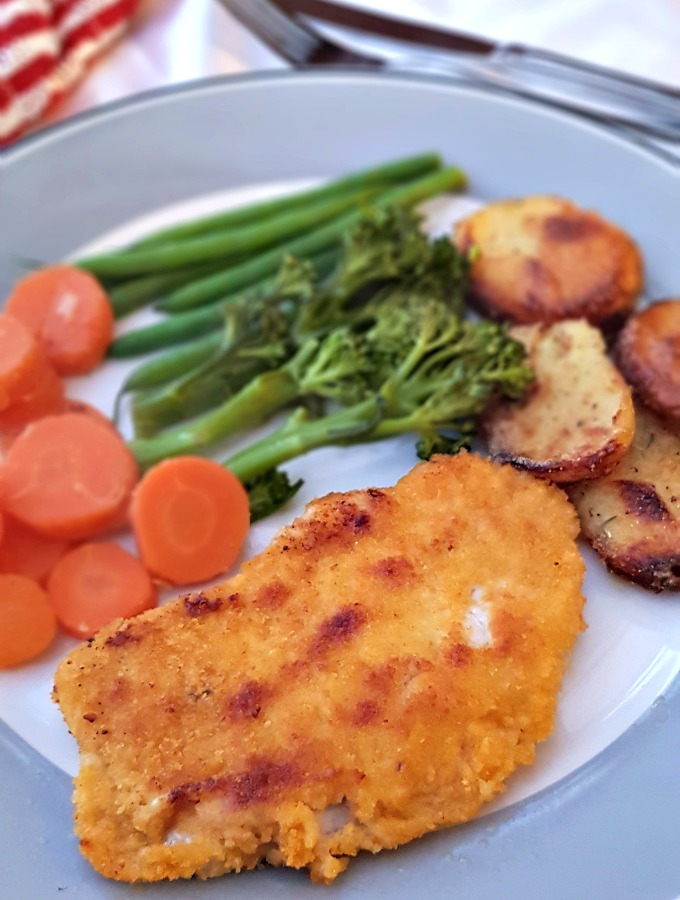 I do love a quick midweek meal, so this is one of my favourites!
It doesn't take a lot of time to prepare pork escalopes, and you use basic store cupboard ingredients. If you want to make it a bit fancier to impress friends (as they are great for a dinner party too) look to add a little parmesan into the breadcrumbs. YUM!
---
For the full list of ingredients and printable instructions, please see the recipe card at the end of this post. But, before you scroll straight there, take a look at the more detailed "how to" just below. 
---
This post contains affiliate links. Find out what this means.
The whole reason this recipe cooks so quickly is that you flatten the meat out first, but this is really easy to do.
Put the pork between two sheets of cling film and, using a rolling pin, like this one on Amazon, take all of the day's anger out on the pork. Well, maybe not ALL of your anger, but enough to evenly thin your meat.
You will then have a lovely flat piece of meat that you can cover in breadcrumbs - plus it'll pretty much flash-cook 🙂
Sautéed potatoes
Pork escalopes go well with most sides, but we love ours with sautéed potatoes and seasonal veg.
Here's how simple it is to do:
Boil a potato (unpeeled - cause who wants to do that!) and boil for about 15 minutes. Drain off the water and leave to cool down.
When the pork escalopes are ready to cook, pull off the skin and slice the potato into thick slices. Fry the potatoes in a little oil on one layer, turning regularly until they are crispy.
WANNA SAVE MORE MONEY ON YOUR SUPERMARKET FOOD BILL?
Who doesn't?!
Come and join our Facebook community, Reduce Your Supermarket Spend.
Join thousands of people who share their best tips and real-life ideas to keep your costs down.
This is now the biggest supermarket community on Facebook!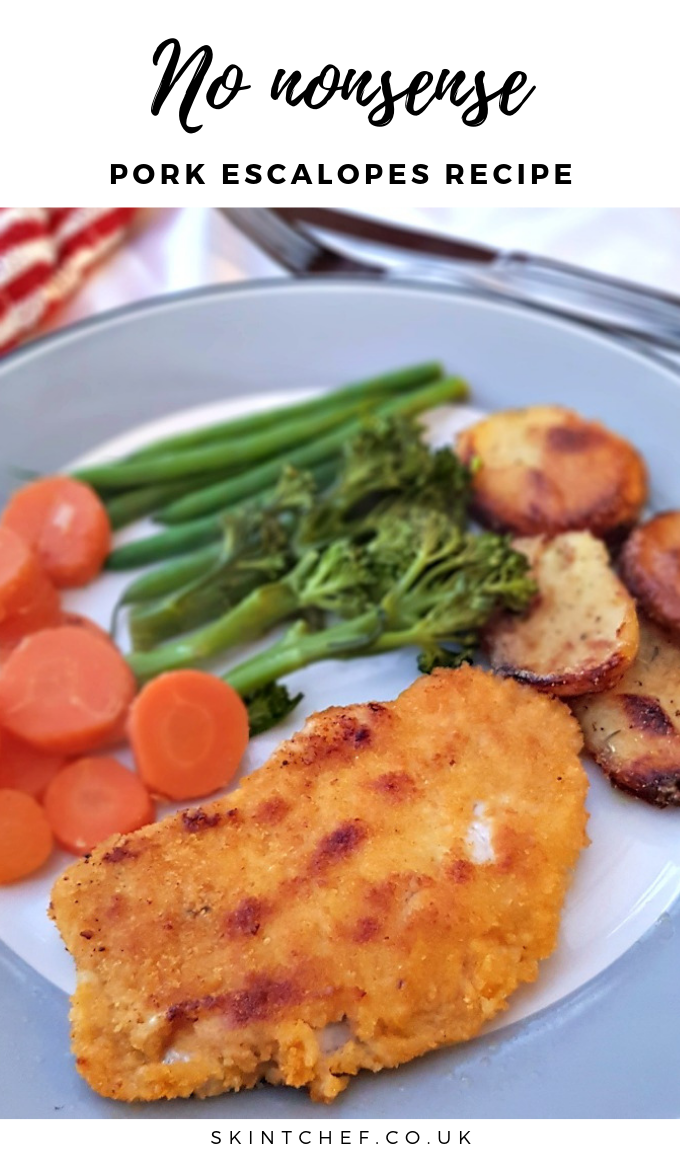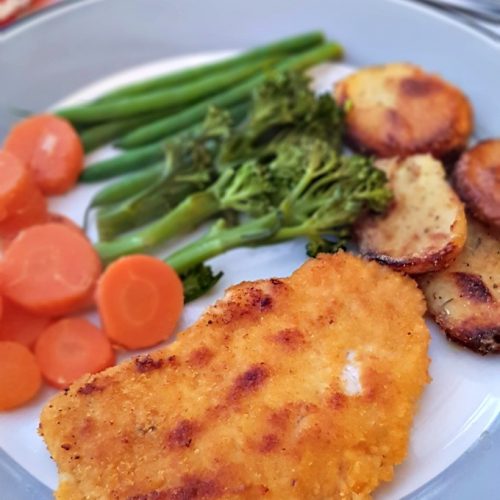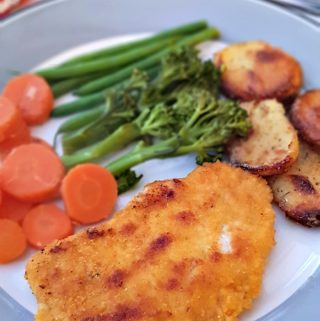 Ingredients
4

tablespoon

flour seasoned with salt and pepper

Large cupful of breadcrumbs

2

eggs beaten

4

pork loins

3

tablespoon

oil
Instructions
Put the flour, breadcrumbs and eggs in separate bowls.

Beat the pork on both sides to flatten.

Place a pork loin in the bowl of flour and coat both sides, transfer to the bowl of egg and coat both sides, and then to the breadcrumbs until both sides are completely coated. Set to one side and repeat the process with each pork loin. You can repeat the process on each pork loin for extra thick coating.

Heat a non-stick pan on a medium heat with the oil, adding more oil if needed as the oil tends to be absorbed, lightly sauté until nicely golden brown.
Notes
Serve with sautéed potatoes and seasonal vegetables.