Here's how to make the perfect fluffy scrambled eggs. It's a quick and easy breakfast but is ideal at any time of the day.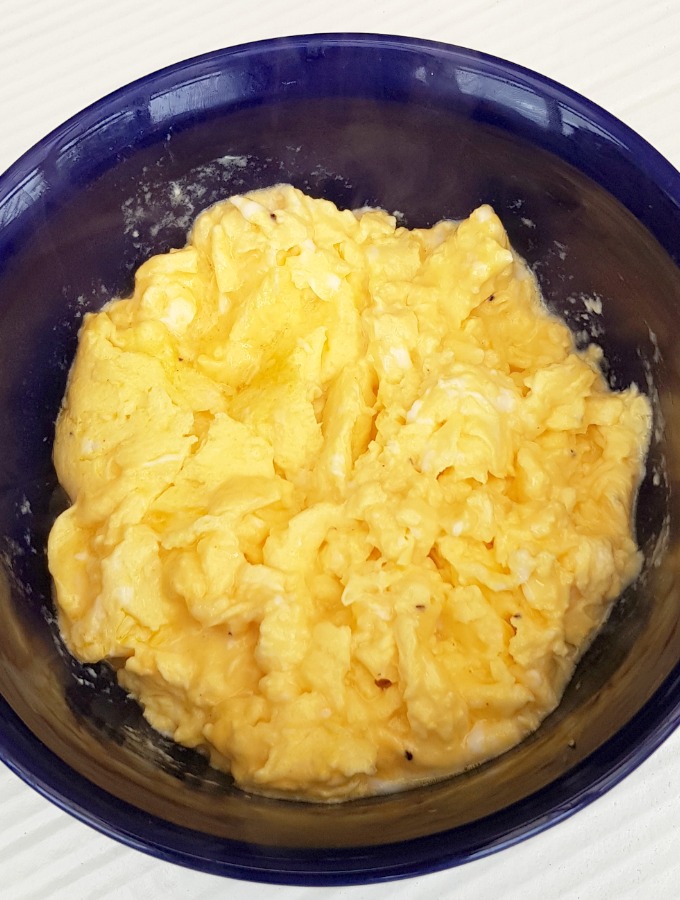 Scrambled eggs is an easy, filling breakfast, but I'm more than happy to eat it for lunch, dinner or just as a snack - it's a perfectly versatile dish.
It's really easy to make fluffy and creamy scrambled eggs every time.
Here's now.
How to make fluffy scrambled eggs
Simply mix eggs and milk in a jug with a pinch of salt and pepper. We suggest using two eggs per person.
Once it's whisked up, melt a little butter in a pan over a medium heat and pour in the whisked eggs.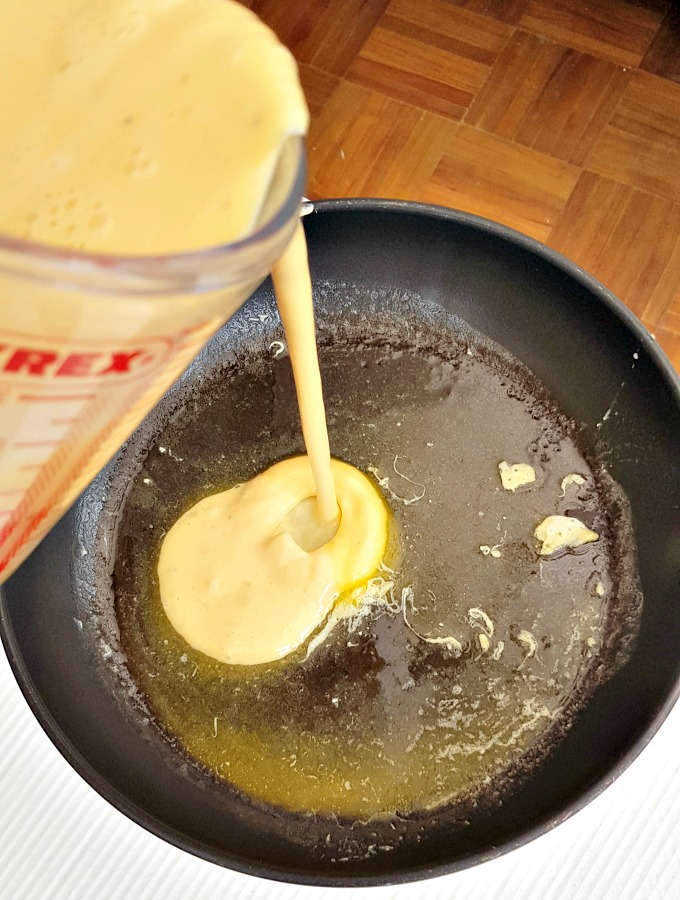 Stir the eggs to stop them from sticking. If you take the pan off the heat and stir it, then put it back on, and repeat a few times you'll get delicious soft and fluffy eggs.
Scrambled eggs in the microwave
If you've not got a lot of time in the morning, cooking your eggs in the microwave is a winner!
Or, perhaps you've not got an oven at the moment, so are looking for other ways to cook your food.
It's also a great way to look to save money.
Using your hob to cook is more expensive than using a microwave. It'll shave a few pennies off your electric or gas bill, and those pennies soon add up over time!
To make microwave scrambled eggs, whisk the two eggs with milk and salt and pepper to taste in a microwaveable dish (or large mug).
Pop into the microwave for 30 seconds, remove and stir.
Place back into the microwave for 30 seconds again, stir and microwave for another 30 seconds.
If you're cooking more than two eggs at a time, increase the cooking time.
Don't overcook the eggs as they will continue to cook when you take them out of the microwave.
Your scrambled eggs will be more rubbery in texture than cooking them on a pan, but they'll taste just as good for a warming breakfast.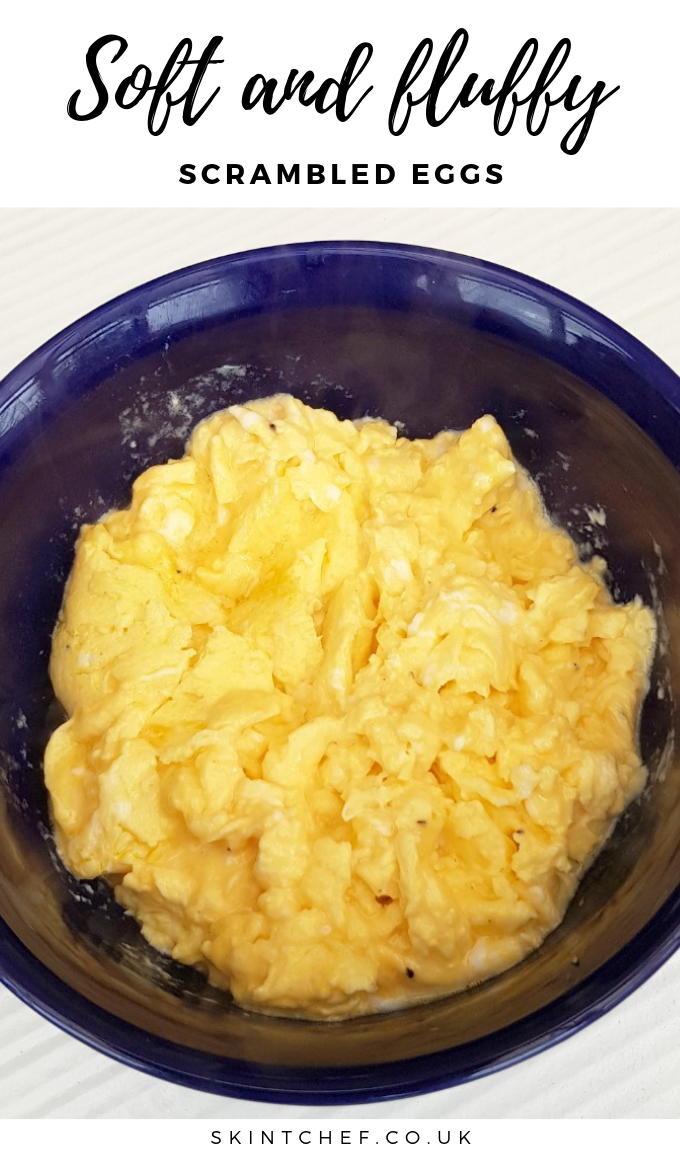 I love to serve mine on buttered toast.
However, when I'm in a real rush, I have scrambled eggs on the go as a filling for a tortilla wrap.
Wrapped up in tin foil, it can stay warm for about 30 minutes if you want to wait to eat it when you get to work.
WANNA SAVE MORE MONEY ON YOUR SUPERMARKET FOOD BILL?
Who doesn't?!
Come and join our Facebook community, Reduce Your Supermarket Spend.
Join thousands of people who share their best tips and real-life ideas to keep your costs down.
This is now the biggest supermarket community on Facebook!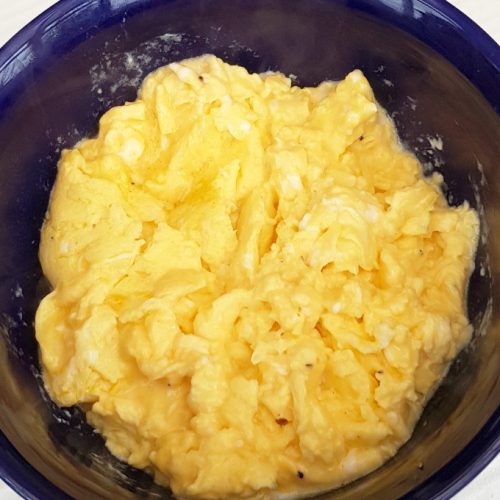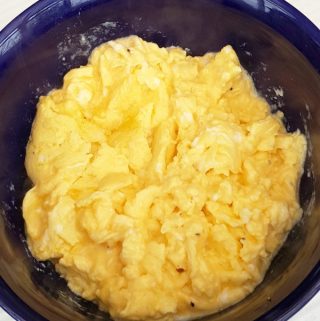 Ingredients
8

free-range eggs

(£1.04)

1

tablespoon

butter/marg

(9p)

100

ml

milk

(4p)

Salt and pepper to taste

(1p)
Instructions
Whisk the eggs and milk together.

In a non stick pan melt the butter over a medium heat and add the eggs.

The way to get perfect scrambled eggs is cook for a minute, take off the heat, stir, put back on the heat and repeat a few times until the eggs are soft and fluffy!
Notes
Total cost £1.18, 30p per serving
Figures are correct at the time of calculation. Prices are based on a generic, mid-price range supermarket, choosing their own value brand.