Dream job alert! Maryland is looking to recruit a cookie taster to feast on their biscuits, and will pay you £350 for the pleasure in their latest job advert!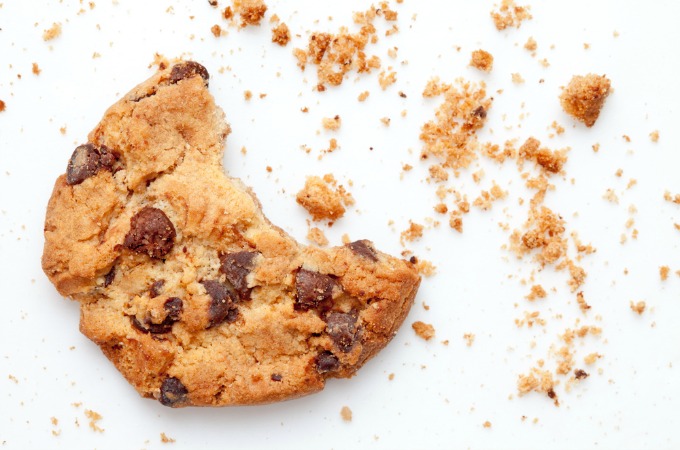 Eat cookies + getting paid = oh yes!!
You don't need to pinch yourself - this is not a dream!
Maryland (the people who make scrummy biscuits) is currently recruiting for a cookie taste tester!
This awesome side hustle is not an ongoing thing (sorry, you can't quit your day job yet), but you will get paid £350 and will get to eat a tonne of cookies 🙂
What's the job role?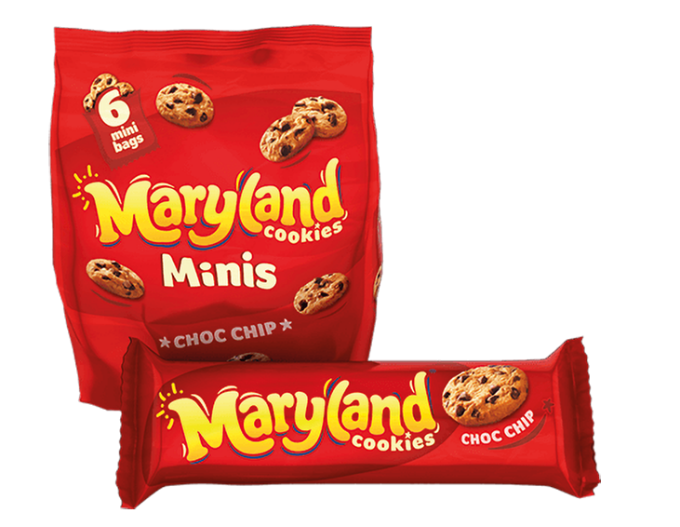 Maryland is looking to recruit a cookie fan to taste test their delicious cookies.
On top of eating your way through their range of cookies, they also want you to help create your very own ultimate cookie flavour.
The lucky new recruit will head to their Innovation Centre in Edinburgh (reasonable travel expenses are covered) to eat and give your thoughts on their biscuits.
You'll be creating a new flavour on the day, and you'll get paid £350 for your time!
Plus, you can bring a friend (*waves* ahem, me?!)
The whole idea is that Maryland wants to develop the very best cookies and need a fan to help them along.
With one pack of Marylands selling every 1.6 seconds in the UK, they are one of the nation's favourite cookie brands! Your new creation could be up there as one of the newest, best-selling biscuits in the country!
Sign me up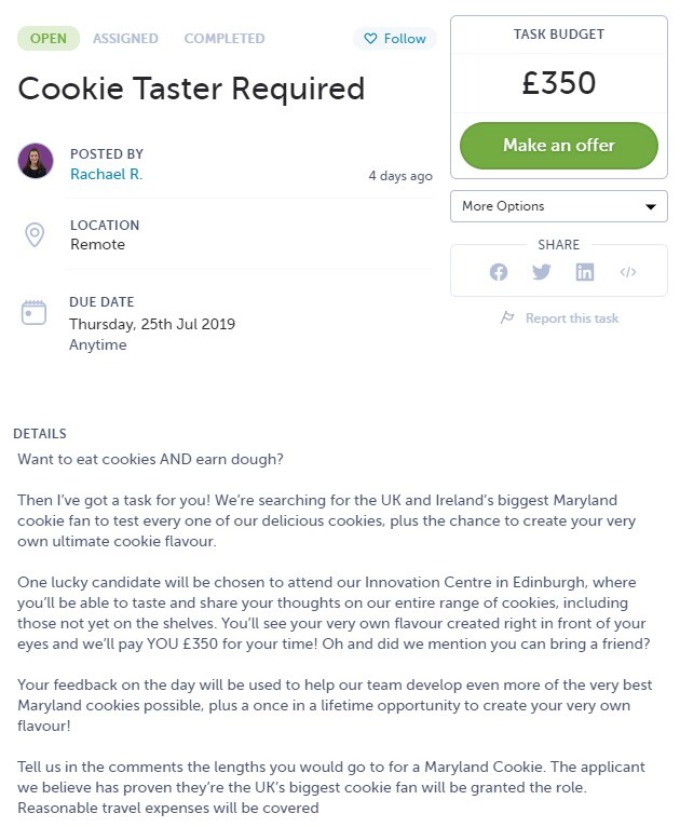 Most jobs out there have a lot of applications, and I can imagine competition to land this role will be tough...get behind me in the queue (oh, and my kids who've gone nuts since I've told them jobs like this exist (and keep telling me to sign their names up)) 😉
To apply, you need to head over to Airtasker where the job is advertised and click "make an offer".
You don't need a CV showing off your skills at eating biscuits, but you do need to tell them the lengths you would go to for a Maryland Cookie.
You need to prove you are the UK's biggest cookie fan to get the role.
Whether you only need a few words, want to write an essay, or you come up with a poem to show your love for cookies, you will need to have an entry that stands out.
You've got until 25 July 2019 to apply.
Now hungry for something sweet to nibble on? Try our scrumptious Apple and Cinnamon Loaf Cake.