Major supermarkets are charging shoppers 44% more to buy loose fruit and vegetables, compared to buying pre-wrapped plastic produce.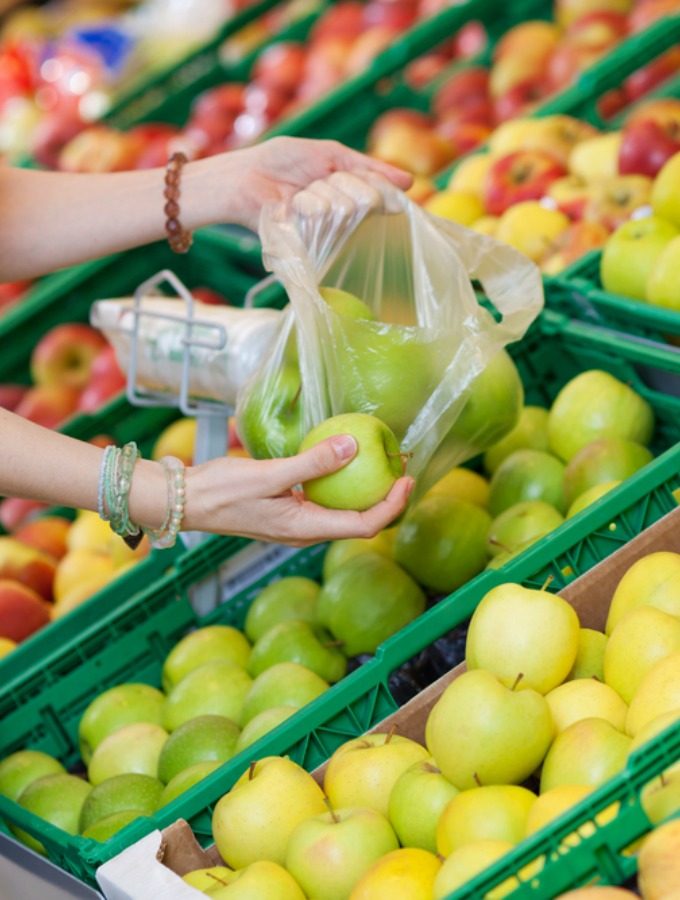 Unless you've been hiding under a rock, one thing the whole country is more conscious about is packing use.
Since Blue Planet, it's a much talked about subject and the government has stepped up with a 25 Year Environment Plan, so we can have a greener future.
So, it sounds like everything is going in the right direction.
We are trying to use less plastic...but...it's costing us more money to be greener.
Costing more to be green
Want to be eco-friendly and budget conscious? It seems you can either be one or the other - but not both!
If you try to be environmentally friendly, it's going to cost you more.
Not only do you face the carrier bag charges (and may supermarkets phasing out the 5p bags, and making you use 10p ones if you forget your own), you now get penalised if you try to avoid plastic.
We've done a fair bit of our own research in the past looking at how to get the best costing fruit and veg.
Overall, you could get fresh produce cheaper if you looked at the price per unit and bought it loose. That meant leaving the plastic covered veg in the supermarket and getting what you need.
But, some of the supermarkets are now charging you more to buy loose fruit and vegetables.
Cheaper to buy with plastic
An investigation by The Sun looked at 10 random fresh items from Asda, Morrisons, Sainsbury's and Tesco. They then carried out a price comparison of the loose and packaged products.
While some items did work out cheaper to buy loose, a massive 61% of items from the supermarkets were less expensive if you got them with plastic packaging.
At Sainsbury's, if you're buying lemons, you would spend 70p more to get them loose - paying just 80p for a pack covered in plastic.
However, if you're an Asda shopper, getting x3 peppers isn't great for your food budget if you want less plastic. You spend £1.65 to get them loose, or 99p for the same amount in plastic, costing you 66p more to be environmentally friendly.
We love our oranges, and if we get them at Tesco (600g in plastic netted packaging), we can get them cheaper at £1. However, buy them loose, and you'll pay 80p more for the same amount.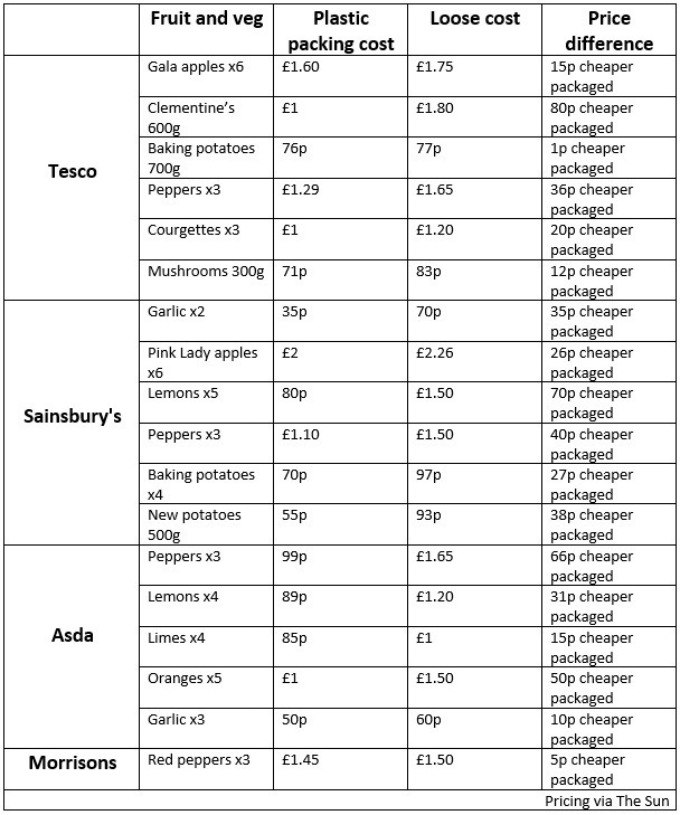 While they carried out the comparison as like for like as much as possible, the supermarkets told The Sun that the fruit and veg can be different sizes in packaged versus loose, so they could not be a direct comparison.
Could more be done?
Well, yes.
In the long term, because of a push from eco-friendly consumers, charities, and the government, the supermarkets will and must do more to reduce throwaway plastic.
In 2018, Greenpeace ranked major supermarkets in a plastic league table, with Sainsbury's ranking at the bottom.
In the short term though, it's a hard one for budget-conscious shoppers - especially when prices for loose fruit and veg can be as much as 44% more expensive.
I get that people want to reduce their plastic use, but when so many are on very tight food budgets, spending less and getting more food for your family can be more important.
Some supermarkets have introduced reverse vending machines so we can make money back on plastic bottles, which does help.
Tesco, Iceland, Morrisons and Sainsburys all offer this (well, they are trialling it in some stores).
WANNA SAVE MORE MONEY ON YOUR SUPERMARKET FOOD BILL?
Who doesn't?!
Come and join our Facebook community, Reduce Your Supermarket Spend.
Join thousands of people who share their best tips and real-life ideas to keep your costs down.
This is now the biggest supermarket community on Facebook!