Quorn urgently recalls over 40,000 packs of their vegetarian ready to eat cocktail sausages as they may contain pieces of metal.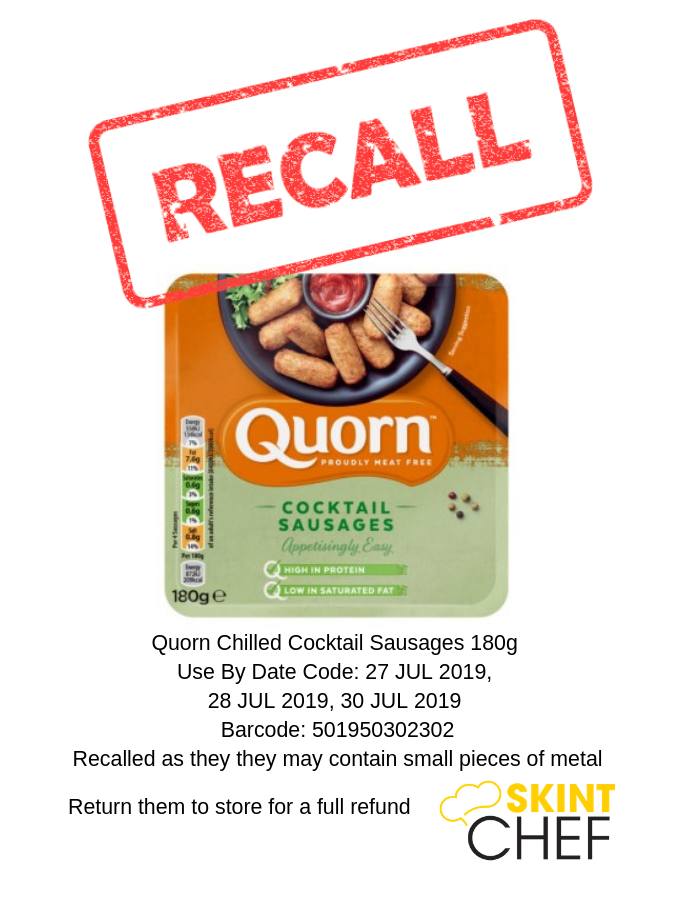 It's not all packs of Quorn sausages out there, but specific ones you need to look out for.
Check packs of 180g chilled cocktail sausages with the barcode 5019503 023022 with the use by dates of 27/07/2019, 28/07/2019 and 30/07/2019.
According to their website, the immediate recall is a "precautionary measure" after they became aware that "a small amount of a single batch of products may contain pieces of metal". This was due to a production issue.
The recall affects 43,655 packs of Quorn ready to eat cocktail sausages sold in Tesco, Co-op, Morrisons, Sainsbury's, ASDA, Booths, Waitrose, Nisa and Ocado.
Quorn has said that any products bought before 18 July 2019 are not affected.
What happens if I've got a pack?
If you've got a pack of the affected vegetarian sausages, you're adviced not to eat them as it's unsafe.
Instead, return the sausages to the retailer where you'll get a full refund.
Even if you've opened the pack and had a few, it's fine to return whatever you've got left.
Stores will also be displayed in retail stores who sold the product to explain why they are being recalled.
WANNA SAVE MORE MONEY ON YOUR SUPERMARKET FOOD BILL?
Who doesn't?!
Come and join our Facebook community, Reduce Your Supermarket Spend.
Join thousands of people who share their best tips and real-life ideas to keep your costs down.
This is now the biggest supermarket community on Facebook!