Looking for inspiration to make a meal plan? Use this four week budget meal plan for your family dinners so you don't overspend on food.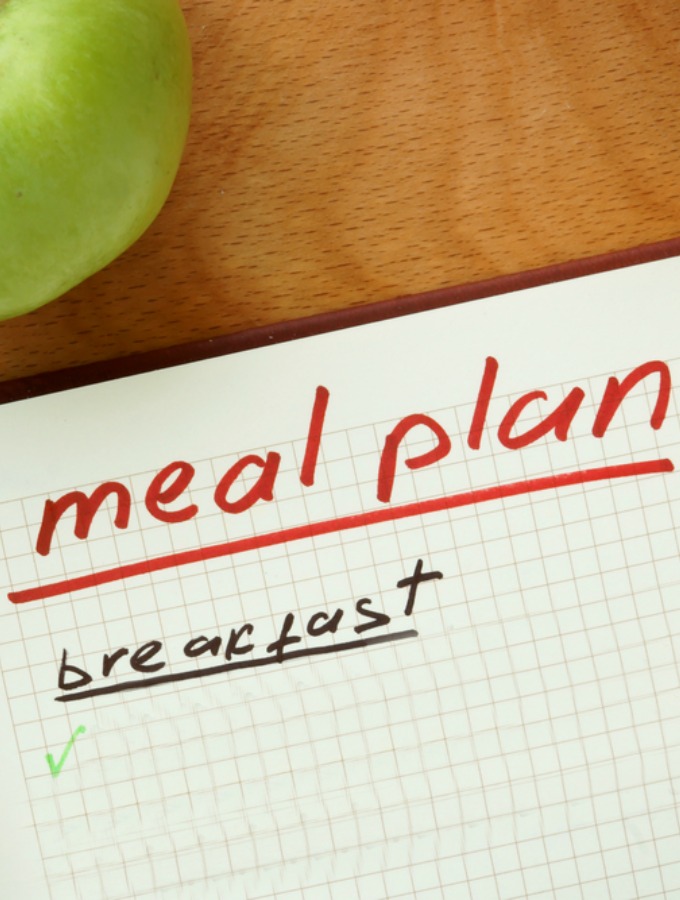 If you want to save money on food, you can have a million and one cheap recipes, but if you don't know what you're doing from one day to the other you'll only ever end up overspending.
Meal planning is THE way to save money on food!
But where on earth do you start?
Getting to grips with meal planning is quite easy when you get the hang of it. It does mean taking a bit of time before heading to the shops, but it will save you money in the long run, and save you time each evening as you'll already know what you're doing.
Sounds brill...but what do you actually eat?
If you're the kind of person who prefers shop once a day and decides what to eat for dinner while in the supermarket, the thought of making a meal plan for just one week may sound a little daunting.
Then, when it comes to week two, you're worried that you'll just eat the same things all over again - BORING!
So, to help give you a bit of inspiration, we are sharing a four-week meal plan that has lots of variety and won't blow the budget!
4 week meal plan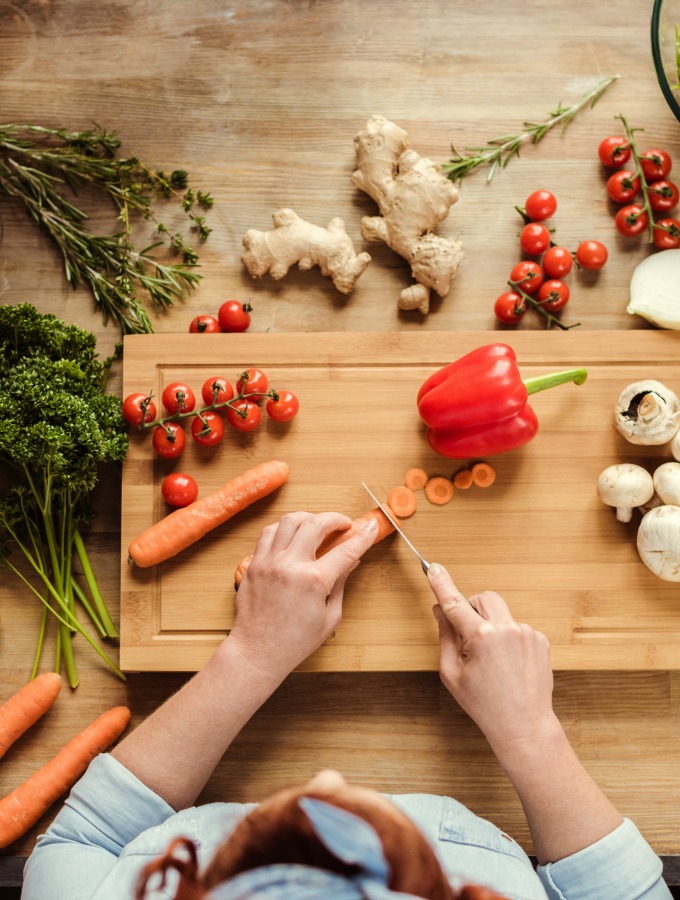 This meal plan was shared by a community member in Reduce Your Supermarket Spend after being passed on to her.
It's helped a lot of people who struggle to work out what to eat when they're feeding their families on a tight budget.
The person who planned the meals for a month had a total food budget of £120 a month.
For a family of four, the meal plans below worked out costing 96p per person per day.
Now, I know this isn't going to be to everyone's tastes - but it's a good basis to start you off with meal plans.
It's easy to change a dinner here and there and adapt to what would work for your family.
Breakfasts and lunches are not covered in these meal plans; they are just for the dinners, but breakfasts can be cheap with cereals and fruit. Don't just think fresh fruit - which can be more expensive - dried and tinned fruits are just as good plus they last longer.
Meal plan week 1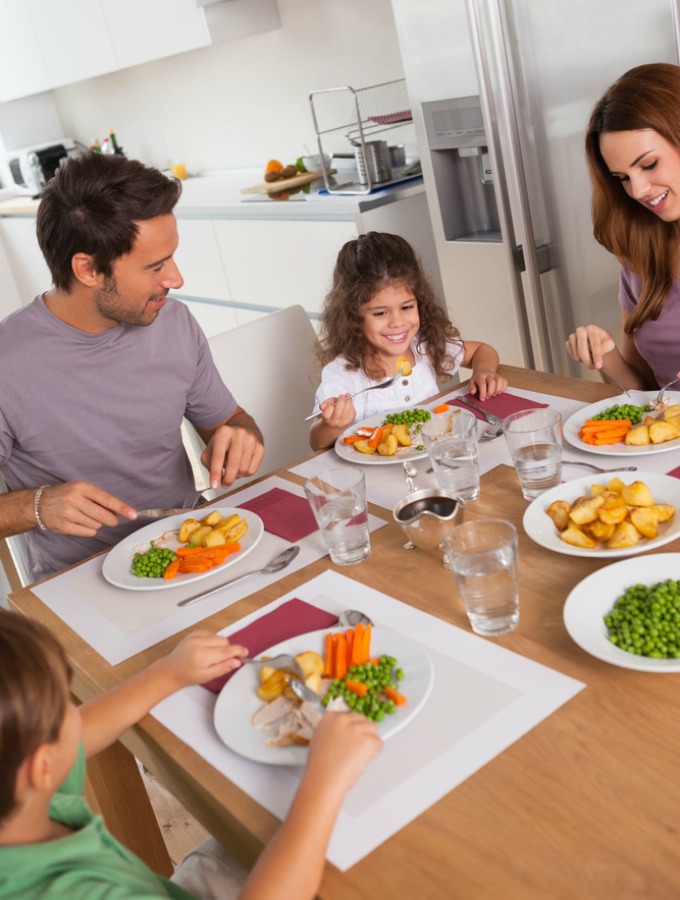 3 bean chilli con carne with rice and tortilla chips
Fish finger pie
Cottage pie with garlic bread
Fish cakes, mash and beans
Sausages, chips and gravy
Chicken Chinese style
Gammon, new potatoes and parsley sauce
Meal plan week 2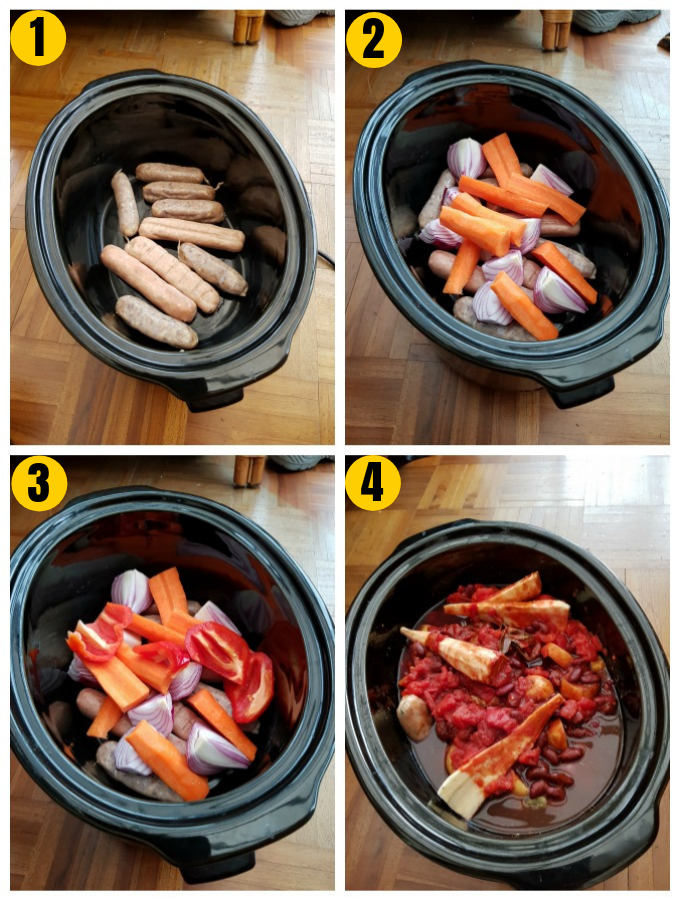 Bacon, egg and chips
Chicken tortillas with salad
Fish cakes, beans + mash
Chicken curry
Chinese style pork
Slow cooker sausage casserole with dumplings
Chicken, salad and potatoes
Meal plan week 3
Corned beef pie
Burger and chips
Sausage, mash and gravy
Cottage pie with garlic bread
Chicken curry
Fish cake, beans + chips mash
Meal plan week 4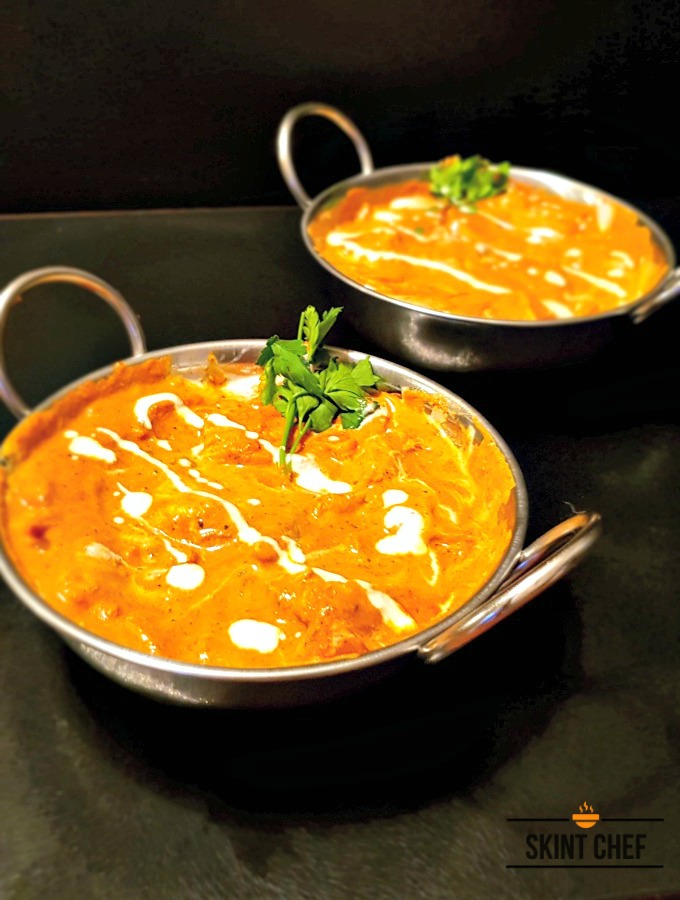 Homemade Chicken Kiev, chips and beans
Chicken curry with rice/chips
Chilli with rice + tortilla in a wrap
Rissole, chips + gravy
Pork Chinese style
Cottage pie
Chicken curry
Gammon, chips and beans
If this isn't your cup of tea, there are a fair few meal planning apps that can help give ideas for recipes and can sort shopping lists too.
Share your budget meal plan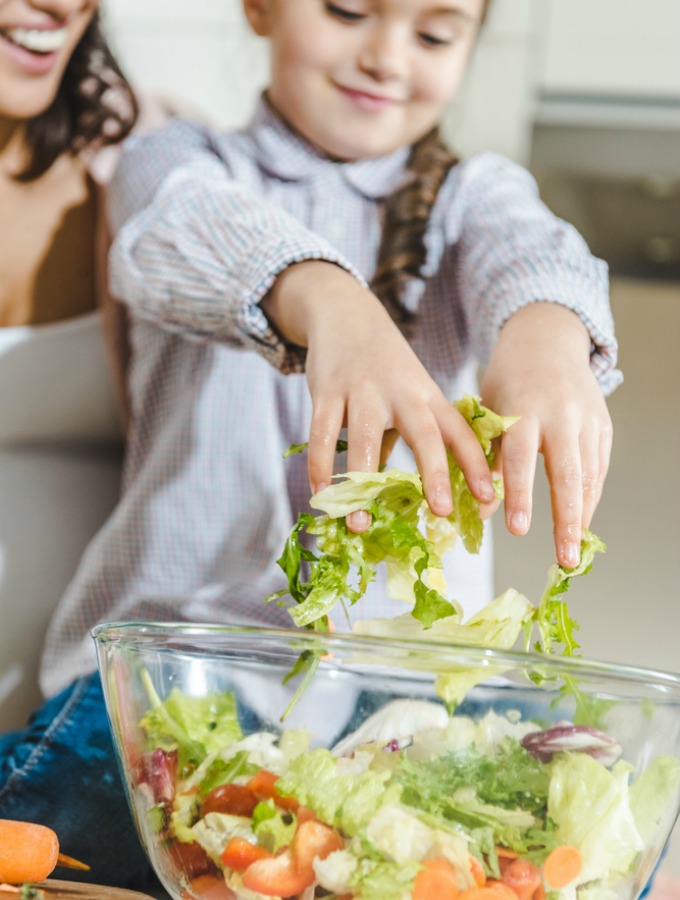 Have a meal plan you want to share?
Help others who struggle to keep their costs under control and send your meal plan over to us to feature on the Skint Chef blog.
WANNA SAVE MORE MONEY ON YOUR SUPERMARKET FOOD BILL?
Who doesn't?!
Come and join our Facebook community, Reduce Your Supermarket Spend.
Join thousands of people who share their best tips and real-life ideas to keep your costs down.
This is now the biggest supermarket community on Facebook!