Our delicious garlic bread recipe has 4 simple ingredients with 3 easy steps that lead to one satisfied tummy! You'll enjoy it as a side or just to nibble on its own as a snack.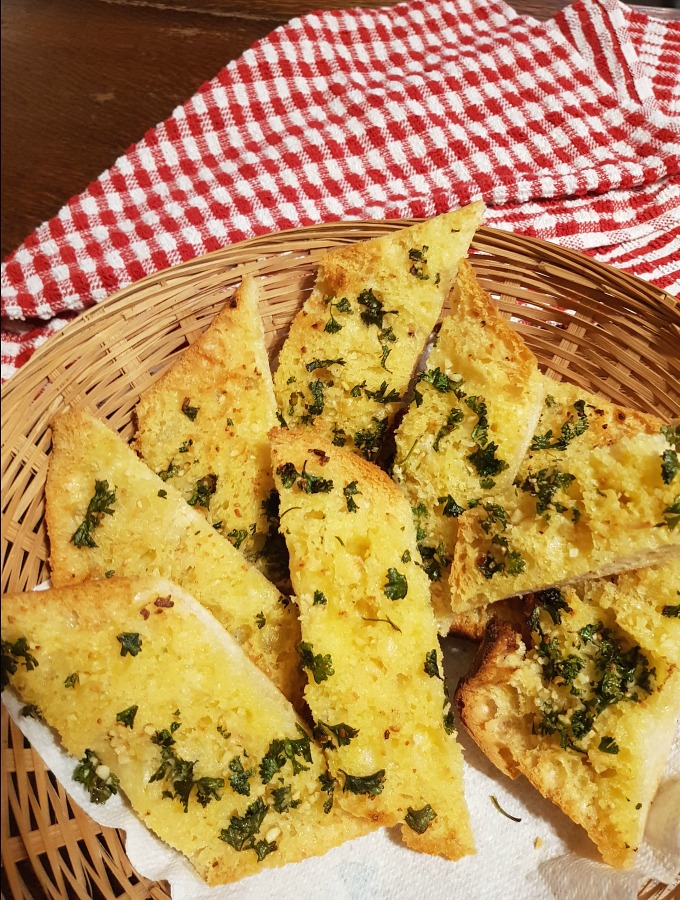 We are total garlic bread fans in my household.
If something has a slight sauce - the answer is garlic bread.
Dinner needs a side - the answer is garlic bread.
I'm just peckish and want something to nibble on - the answer is always garlic bread!
And, it's so easy to make homemade garlic bread.
Yes, you can pick up a value baguette in the freezer aisle, but it doesn't taste great.
Ok, it tastes like bread, but it's there's barely any flavour to it and it dries out fast.
Easy homemade garlic bread recipe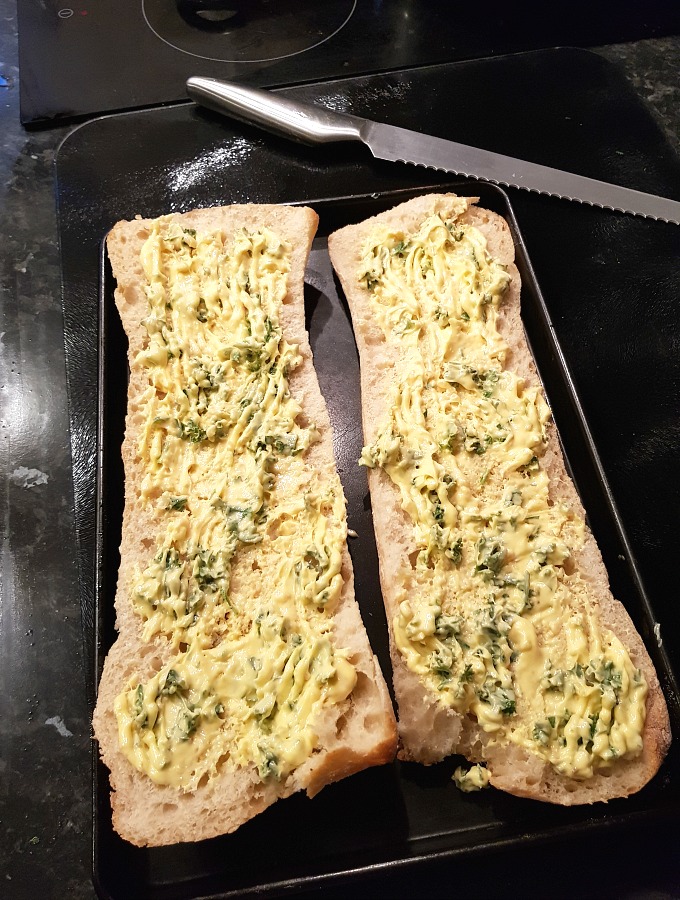 Making your own garlic bread is so simple and doesn't cost as much as buying a cheap frozen one.
There's nothing fancy pants about garlic bread, and there doesn't need to be.
4 simple ingredients and 3 easy steps lead to one satisfied tummy 🙂
You're able to use up any bread that's not at its best to prevent food waste.
Can you freeze garlic bread?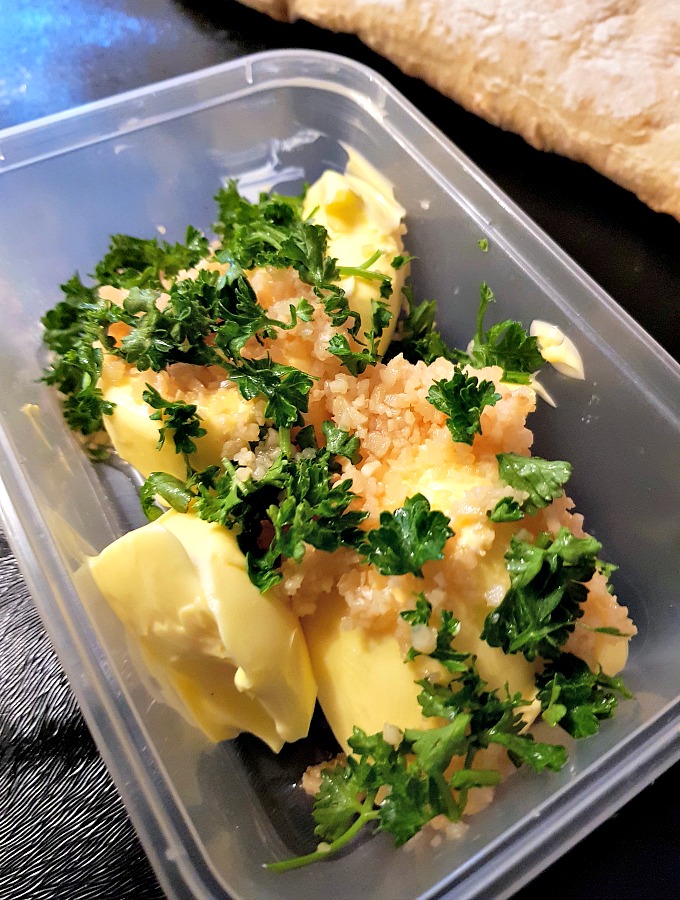 In the event you don't need to use all your garlic bread (I suppose it could happen?) then it will freeze well for another time, provided it hasn't been cooked yet. When you're ready to eat it, remove the frozen garlic bread from the freezer for about 30 minutes before you start cooking it.
The garlic butter stores well too. You can keep it sealed in the fridge for about two weeks, or it'll freeze for up to a year. Perhaps you've got a load of garlic you want to use up; then the butter is fine to be frozen to use another time.
Instead of using your garlic butter for bread, why not consider using it in a jacket potato (YUM!), as an oil cooking base or as a treat melted on veggies.
WANNA SAVE MORE MONEY ON YOUR SUPERMARKET FOOD BILL?
Who doesn't?!
Come and join our Facebook community, Reduce Your Supermarket Spend.
Join thousands of people who share their best tips and real-life ideas to keep your costs down.
This is now the biggest supermarket community on Facebook!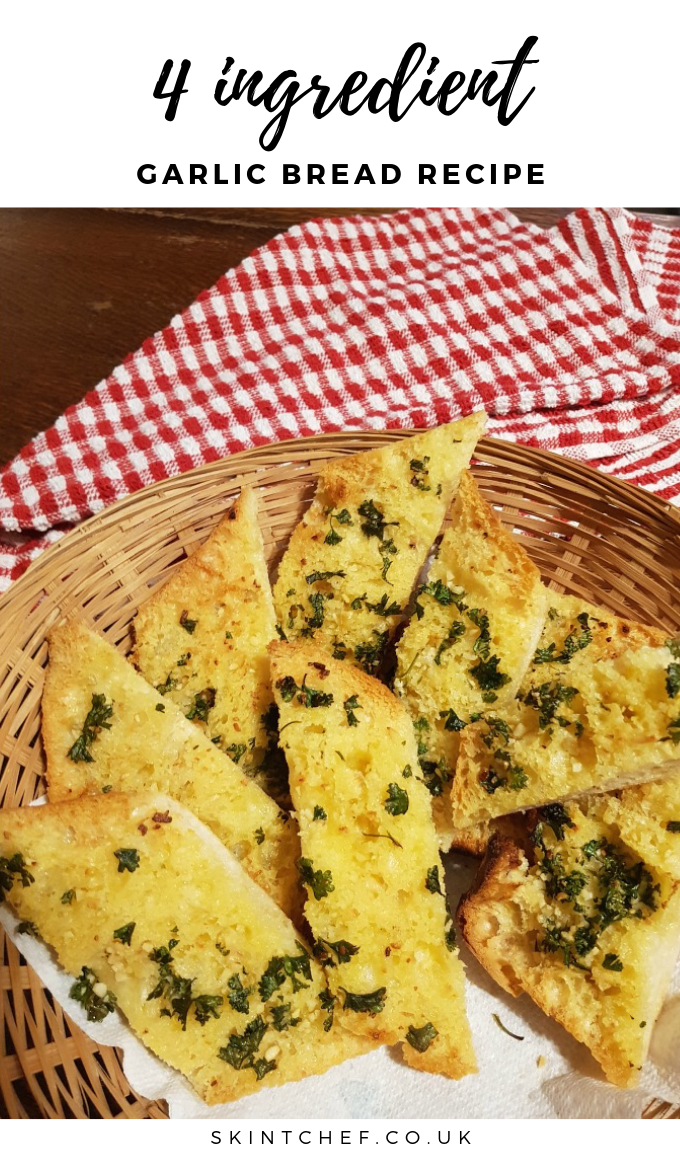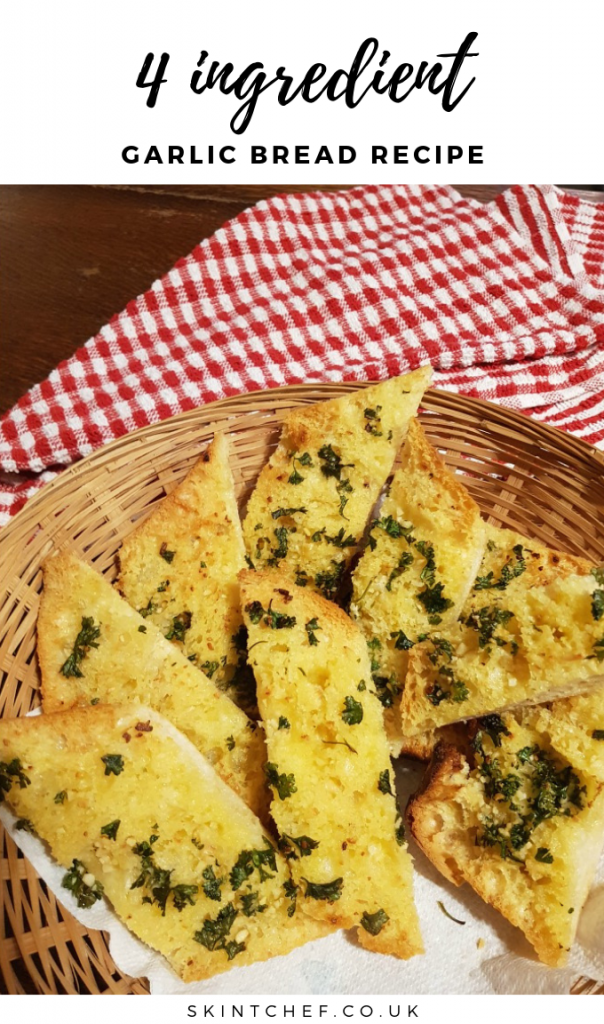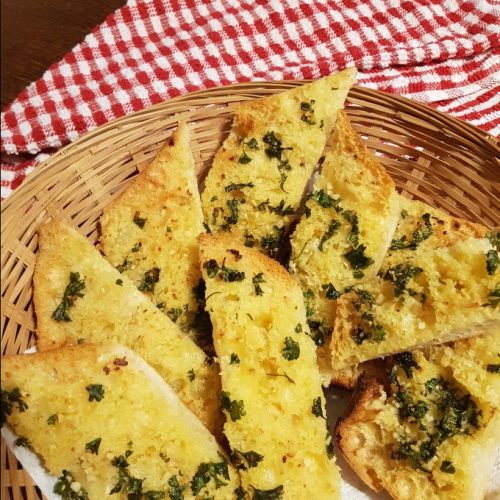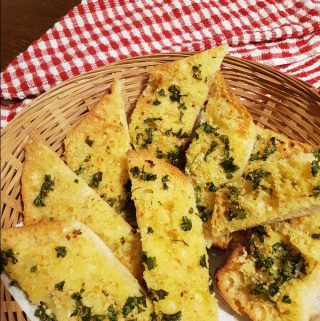 Ingredients
Ciabatta bread or any thick crusty loaf works best

200

g

margarine/butter

2

garlic cloves

minced

Bunch finely chopped fresh parsley
Instructions
In a bowl mix the butter, garlic and herbs.

Slice the bread and carefully spread a layer of your butter over the inside surface.

Cook in the oven for approximately 10 minutes at 180 C or until your bread is turning a golden colour.