These tasty minted lamb burgers are easy to make and are a perfect recipe for a fast mid-week meal, or delicious cooked on a BBQ.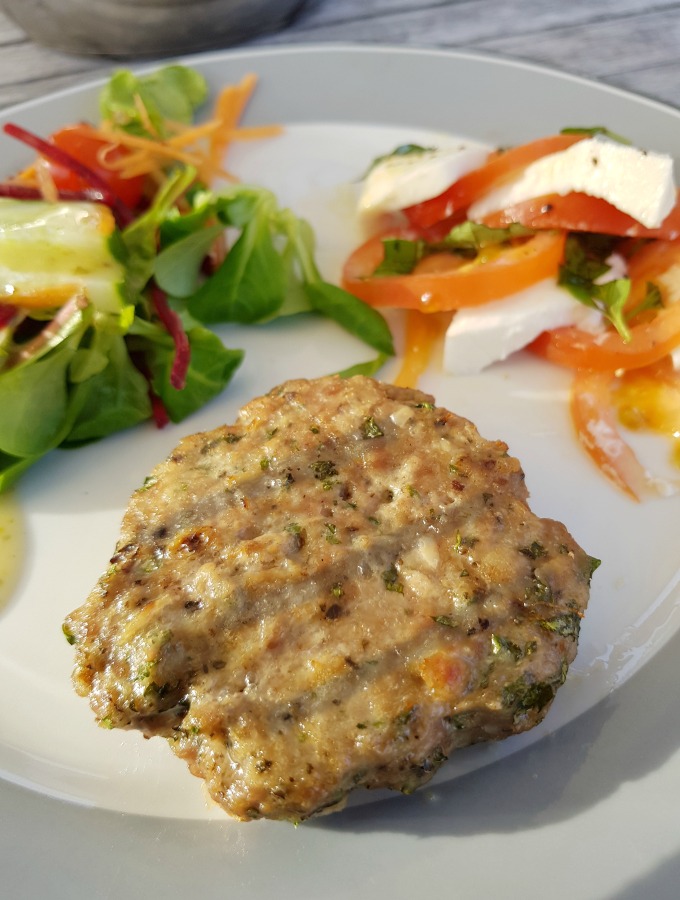 Lamb and mint are perfect together and you'll love them in your own homemade juicy burgers.
Don't get me wrong – I love a beef burger, but lamb cooks beautifully if you want a summer BBQ, but if its too cold outside, you can grill or pan fry them just as well.
Minted lamb burgers
Without a doubt, this is one of my favourite kinds of recipes. It's not that I'm lazy, but I love the simplicity of making these burgers.
There's no chopping and very little prep; just chuck everything in a bowl, mix it up with your hands and make your burgers.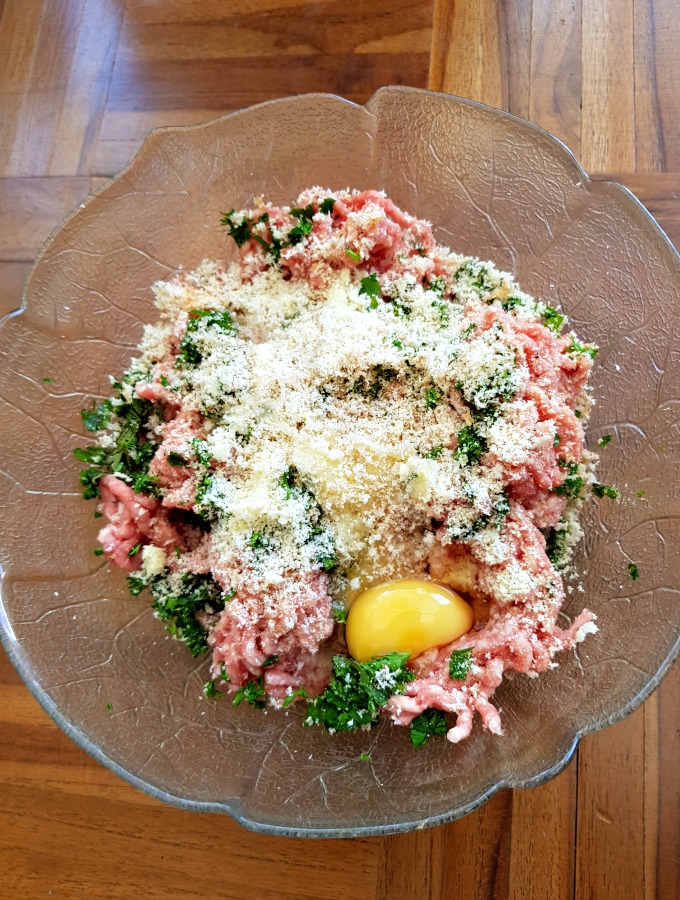 It's a great recipe for the kids to do as there's no way they can go wrong (obviously help them with the cooking bit).
We look to use fresh herbs in most of our recipes but don't let this put you off. There's no reason to not use dried mint and herbs in this burger instead.
The reason we use fresh herbs is that we picked up cheap, yellow-sticker herbs from the supermarket and started a herb garden.
It's not massive, it's easy to care for, and it's perfect to grab a handful of herbs when we're cooking, and it gives us an endless supply of delicious flavours to add to our foods.
Chill your burgers
Because it's a good idea to chill the burgers before cooking them, it's a perfect recipe to make ahead.
You can skip the chilling part if you're really in a rush, but please try not to. Even 20 minutes in a very cold fridge is better than nothing.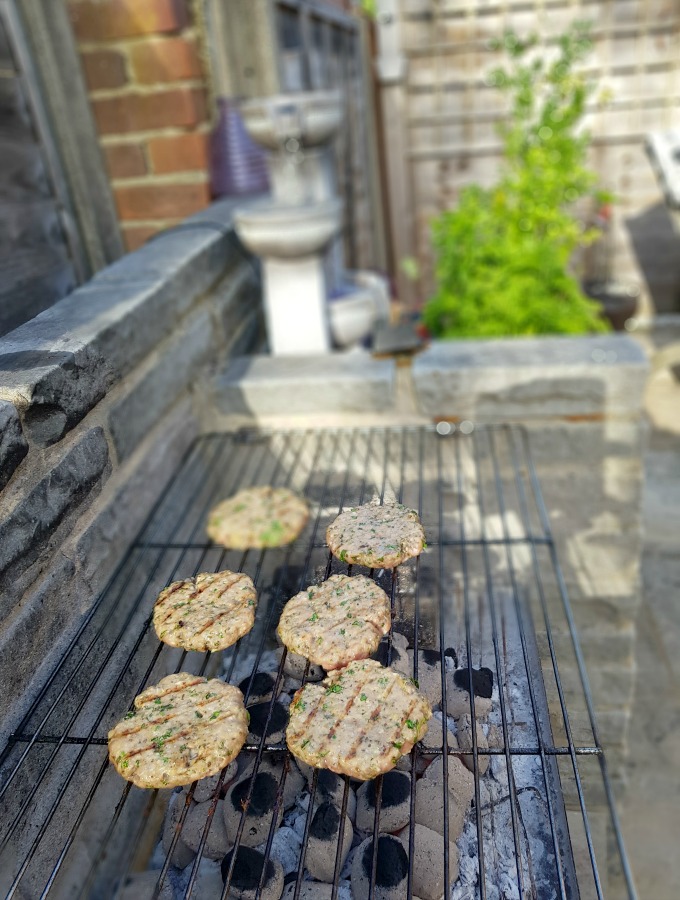 By not chilling your lamb burgers it will make cooking harder as your burger may fall apart.
If you've got a busy weekend coming up, or maybe you've got some free time on your hands, then why not make the lamb burgers the day before and keep them overnight in the fridge until you need them to save time.
What can you serve with minted lamb burgers?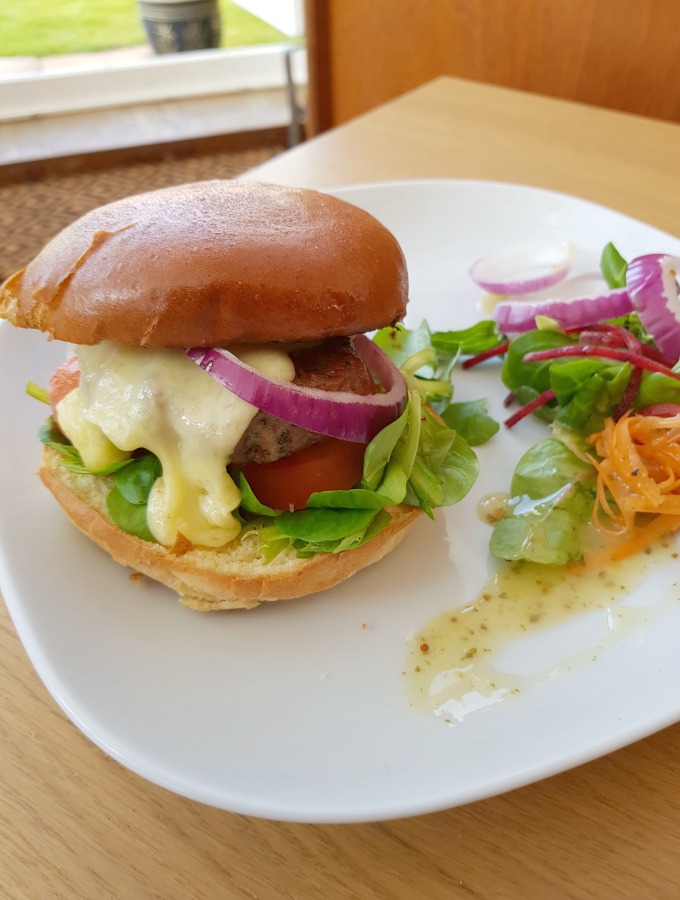 Yes, you can pop your burger in a bun and devour it, but why not ditch the carbs and go naked (well, bun-less), adding some sweet potatoes fries or wedges as a side – delicious!
Add some red onion slices, tomato and watercress to your burger and make a basic tzatziki homemade dip, combining Greek yoghurt with a little chopped mint.
A simple fresh tomato and mozzarella salad would go perfect as a side dish with lamb burgers, as would beetroot.
Can you freeze homemade burgers?
Make sure to cover the minted lamb burgers well and you can freeze them to use another time.
They should store well in the freezer for up to 3 months (be sure to write a use by date so you don't forget).
WANNA SAVE MORE MONEY ON YOUR SUPERMARKET FOOD BILL?
Who doesn't?!
Come and join our Facebook community, Reduce Your Supermarket Spend.
Join thousands of people who share their best tips and real-life ideas to keep your costs down.
This is now the biggest supermarket community on Facebook!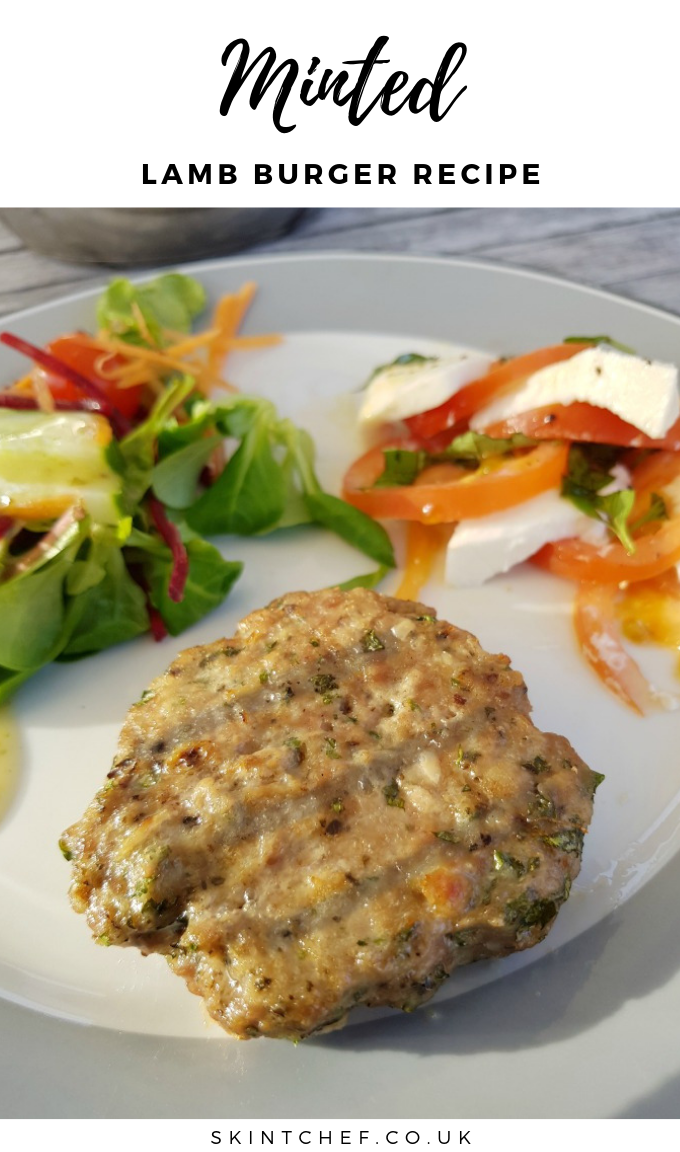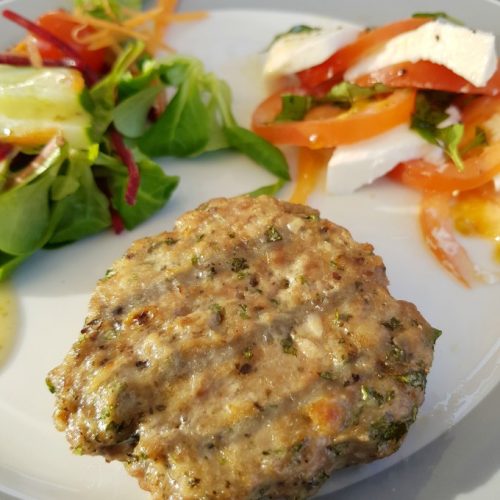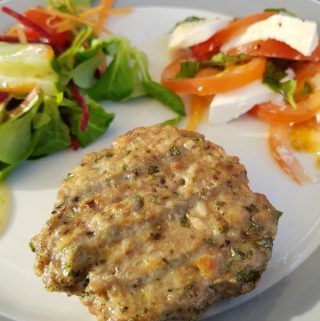 Minted Lamb Burgers Recipe
These tasty minted lamb burgers are easy to make and are a perfect recipe for a fast mid-week meal, or delicious cooked on a BBQ.
Print
Pin
Rate
Total cost £4.40, 73p per serving
Ingredients
500

g

lamb mince

(£4)

2

tablespoon

breadcrumbs

(3p)

1

egg

(13p)

1

tablespoon

parmesan

(23p)

1

clove

of garlic crushed

(1p)

Handful fresh parsley chopped

(free)

Handful fresh coriander chopped

(free)

Handful fresh mint chopped

(free)
Instructions
Mix all the ingredients in a bowl, massaging through using your hands until it's all combined.

Portion out into individual balls, then compress down in the palms of your hands to make into patties. Chill in the fridge until ready to cook.

Grill the patties for 4 minutes per side, fry for 3 minutes per side or BBQ until cooked to your liking.
Notes
Total cost £4.40, 73p per serving
Figures are correct at the time of calculation. Prices are based on a generic, mid-price range supermarket, choosing their own value brand.
Looking for other burger recipes?
Try these Pork and Chorizo Burgers - total yum!!